STAY OPEN IS A NO-COMPROMISE POD HOTEL DESIGNED FOR A NEW ERA IN PURPOSEFUL HOSPITALITY.
STAY OPEN IS A NO-COMPROMISE POD HOTEL DESIGNED FOR A NEW ERA IN PURPOSEFUL HOSPITALITY.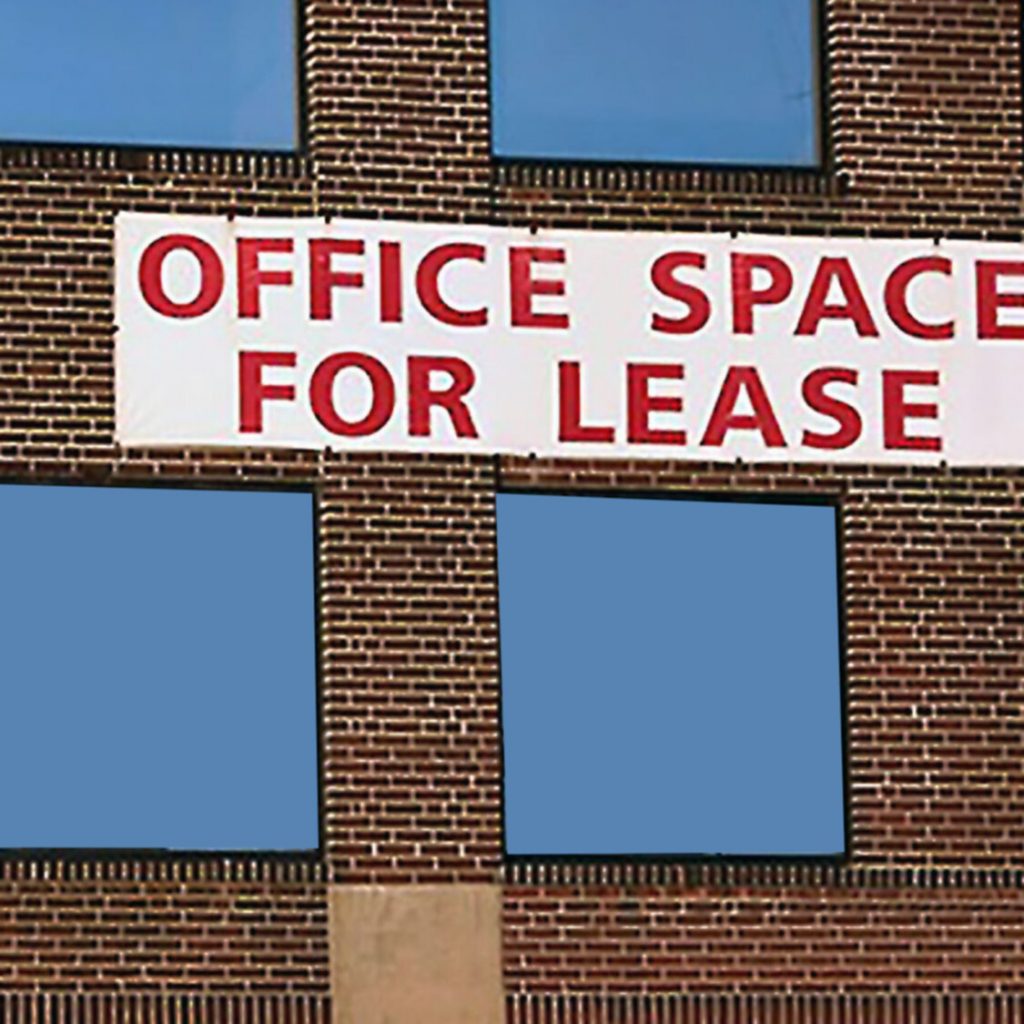 If you're like us, we started getting tired of seeing prices creep up for tenants and travelers, while commercial real estate sat empty and underutilized. It didn't make sense to us. So, we asked ourselves why and then how. Why are these spaces not being used, and how can we sustainably use them in a way that mitigates costly construction and offers an affordable hotel option in a way that doesn't feel so, ahem, affordable? Hostels came to mind, but the ones we were all familiar with were dingy and lacked in privacy. We really wanted our guests to not only feel comfortable but thrive in clean, well-appointed, affordable and inspirational spaces.
Our founders realized the inherent value in reducing the need for costly private hotel rooms, knowing most of a guest's meaningful experiences are spent outside those four walls. We set out at that point in creating a sleeping pod that was comfortable, truly private and had a reduced footprint that translated to more affordable rates. After incredible demand and interest in the Stay Open concept, we opened Stay Open Venice Beach in October of 2021 and nicknamed it 'The Lab'. During this period of actively listening and engaging with our community and ensuring our community values were being authentically implemented in our property, we discovered that Stay Open did, indeed, fill a chasm in hospitality. This perfect blend of 'no-compromise affordability' is being excitedly sought after by an array of people with diverse backgrounds and lifestyles.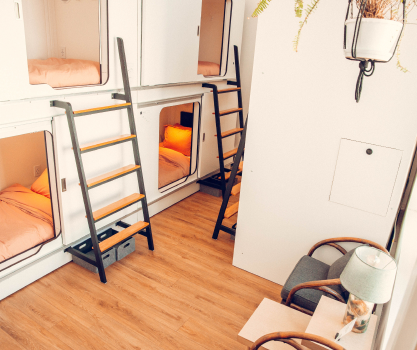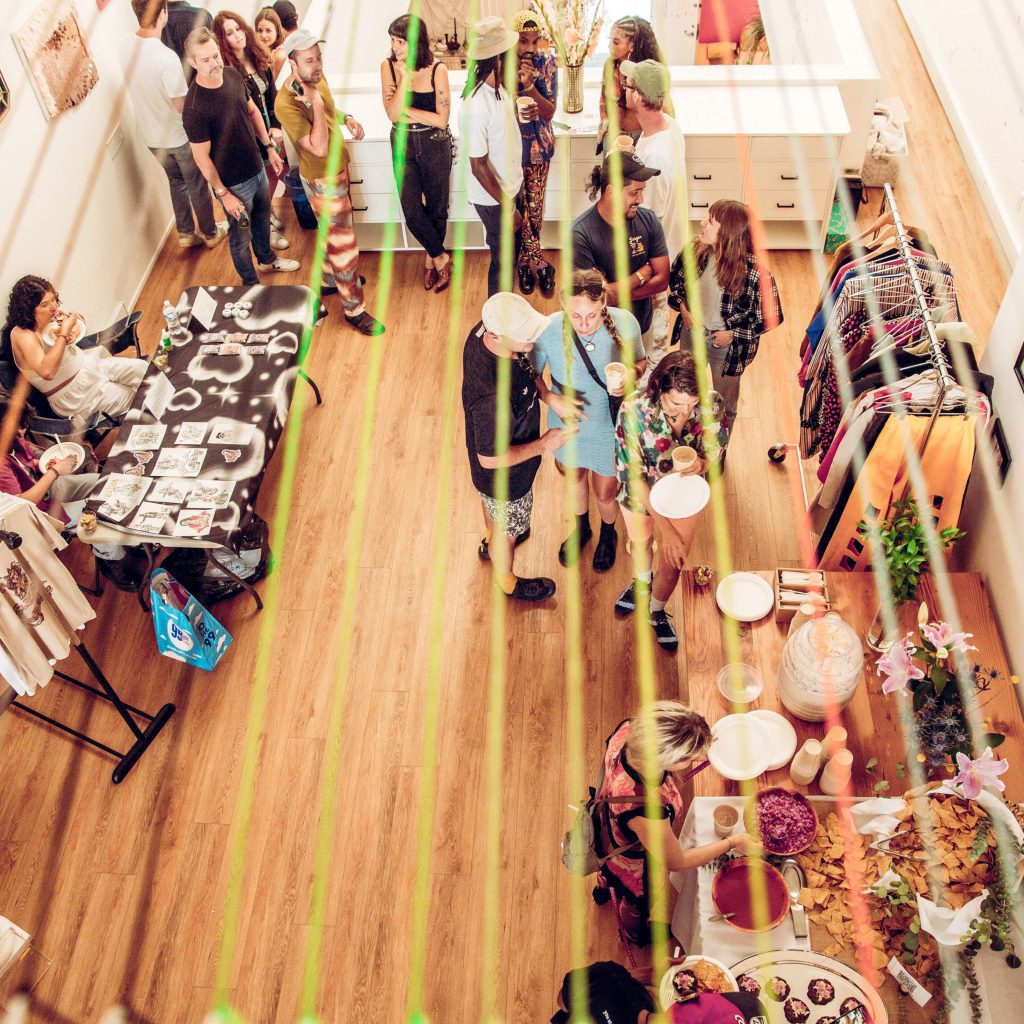 Stay Open is more than a place to rest and work; Stay Open has become a hub of individuals authentically connecting, exploring, seeking and finding. Through a universal acknowledgement that we must rely on community if we are to achieve joyful and meaningful purpose in our lives, we have managed to grow a community of Stay Open followers nearly 5K strong in less than a year in operation! Stay Open values do not end inside our properties nor do they exist only for our followers but extend beyond to our surrounding communities as well. We give back a percentage of all stays, including through both non-member and member rates. Guests can feel a sense of purpose in knowing their visit has both personal and community value. We are proud to provide a place for individuals to come together that is meaningful, fun, inspirational, and well-maintained by caring, professional staff in great locations for affordable prices!

'Do-Good, Feel-Good' When You Book at Stay Open
At Stay Open, we believe in the collective mission in helping others achieve their very basic needs, needs that first must be met before a person can grow, thrive, and, ultimately, fulfill their dreams. We pledge to give back to our most needy communities anywhere that Stay Open does business. When you visit Stay Open, our staff cares for you and your experience under our roof, while part of your stay's proceeds will go to care for others.

We have committed 3% of each paid stay toward a local community non-profit that focuses on helping under- and unhoused individuals. At our flagship operating hotel, Stay Open Venice Beach, we have partnered with The People Concern, one of Los Angeles County's largest social service agencies providing outreach, interim housing, mental & medical healthcare, substance abuse services, domestic violence services, life skills & wellness programs, and permanent supportive housing. You can learn more about their work here. We are excited to continue exploring partnerships through our new & upcoming locations.

The Future of Philanthropy
At Stay Open we are dreamers and nothing stands in our way of imagining a better future, especially with our members at the helm. In order to effect big societal impacts for good, we have created the first DAO, called StayDAO, that will serve under- and unhoused individuals. Our guests who become members through the exciting Stay Pass membership program (immediate discounts for both paid hotel bookings and co-working passes, accrue free stays, mint original pod NFT artwork, and more) will also get the benefit of joining this revolutionary member-driven fund.

While we are thrilled about our dedication to give back through our non-member visits, we are over the moon to see what our members can do when given the power to effect large-scale change.

Our StayDAO fund is powered by your Stay Pass membership and rewards program. Already economically-priced for you to get immediate and long-term benefits as a hotel guest and co-worker at any Stay Open location, we have pledged 20% of your membership fee to the StayDAO fund. As a Stay Pass member, your membership to StayDAO is immediately instated. We invite you to learn more and explore this opportunity by engaging with the existing community on Discord.